Governor Gretchen Whitmer Abuse of Power, Do Not Pass Go
Welcome to the internet Gov. It's nice to meet you Governor Gretchen Whitmer, my name is Leonidas.
Although we've never met, you seem like an unsavory character based on what I've heard, seen, and read.
To ensure a fair an unbiased report, we are going to use statements gathered by you very own people, news agencies, and witness testimonies from your constituency. Let's begin.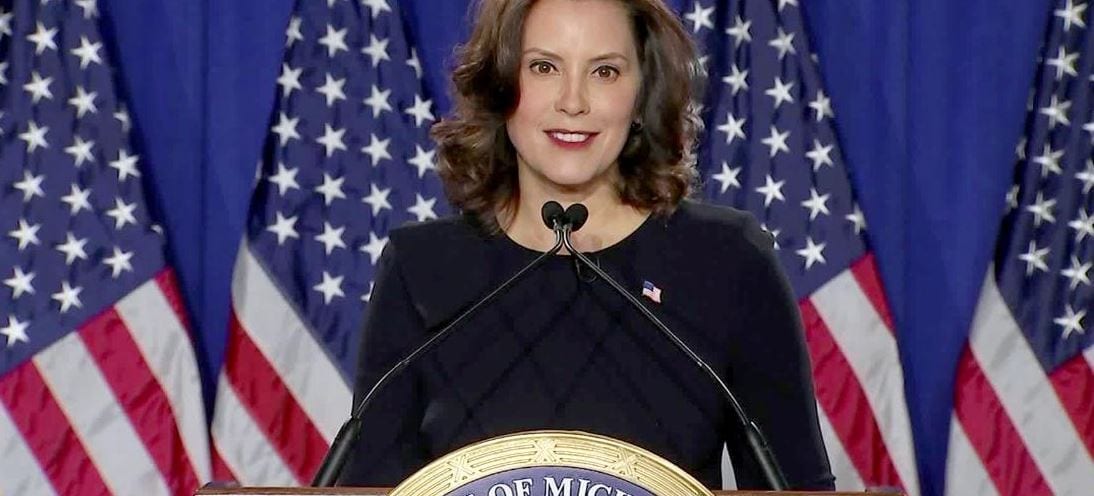 "A Michigan Court of Claims hearing is evaluating whether Gov. Gretchen Whitmer has abused her power." Channel 9&10 NEWS on May 15, 2020
"Michigan Gov. Gretchen Whitmer is legally allowed to extend a statewide state of emergency without the Legislature's approval, a Court of Claims judge ruled Thursday. " Bridge NEWS May 21, 2020
"WASHINGTON–(BUSINESS WIRE)–Today, Citizens Against Government Waste (CAGW) named Michigan Governor Gretchen Whitmer (D) our June 2020 Porker of the Month for abusing her power during the coronavirus crisis."
ENOUGH SAID
Governor Gretchen Whitmer, you stand accused by the court of public opinion of neglecting to perform your sworn civic duty to your citizens.
Your lack of CPS oversight and blatant disregard for Family Court corruption is appalling, which is painfully apparent when viewing the Justice for Luna miscarriage of justice.
Governor Gretchen Whitmer, please take action to remedy these issues immediately and deliver Justice for Luna.
Please comply, or resign. WE ARE MANY.
Let's play a game. What do you say Gov?
DO NOT PASS GO
Welcome to another round of "Do Not Pass Go," the 100% legal online game where our great Nation of diverse individuals has the power to change the future.
Do Not Pass Go is an instant classic for anyone who's tired of being pushed around by outside influencers.
GOAL
To create awareness for the crimes being committed against children while Government Officials turn a blind eye and/or participate in said crimes.
FACTS
Did you know that Gov. Gretchen Whitmer received $80,000 Michigan Association for Justice? They are a lawyers group in Lansing.
Attorneys backing a politician, huh? Makes you wonder. That's not even very much money though, are they helping other companies or organizations move money vie "money mule" private party donor? I mean, we are talking about a woman who donated over $300k to herself. It's just a question, and we have no evidence to support that, however, we are looking into the possibility.
We are going to politely give them a call to see what they if they know about Justice for Luna, after all, they may be able to help, right?
VOICEMAIL OVERLOAD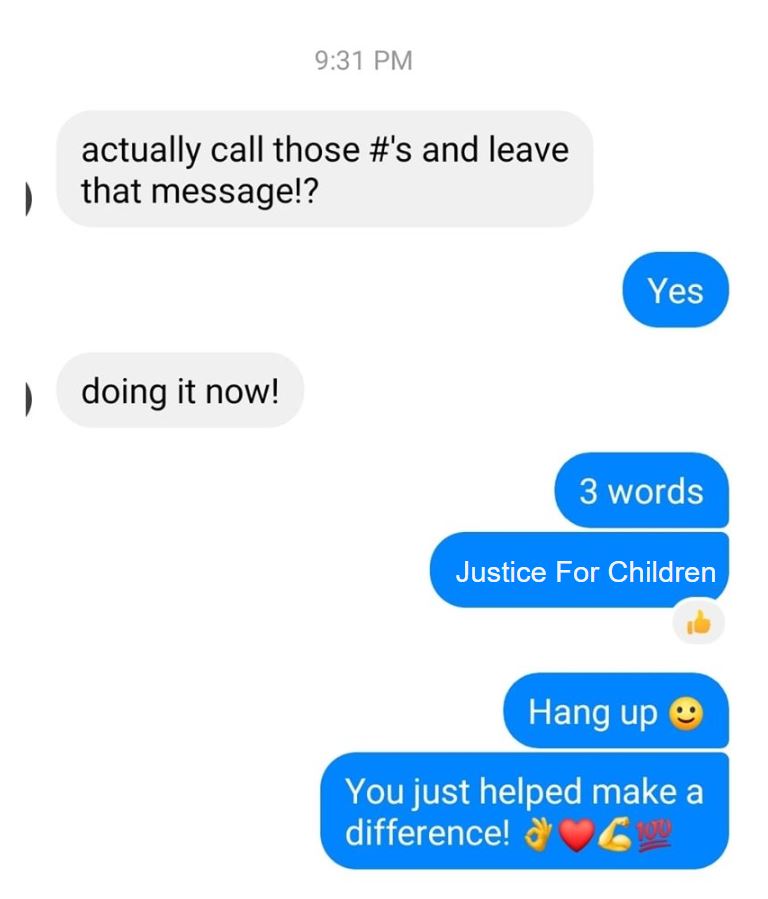 Gov. Gretchen Whitmer
Call Gov. Whitner: 517-373-3400
Gov. Michigan: https://www.facebook.com/GovGretchenWhitmer
Leonidas & Breanna – OR
Call Gov. Kate Brown: 503-378-4582
Call Clackamas Courthouse: 503-655-8447
Gov. Oregon: https://www.facebook.com/OregonGovernor
Clack Co. Sheriff: https://www.facebook.com/ClackCoSheriff
Justice For James – IL
Call Gov. JB Pritzker: 312-814-2121
Call IL Atty General: 312-814-3000
Gov. Illinois: https://www.facebook.com/GovPritzker
Local Police: https://www.facebook.com/VillageofPalatine
Kimberly Lowe – VA
Call Gov. Ralph Northam: 804-786-2211
Call VA Atty General: 804-786-2071
Gov. VA: https://www.facebook.com/GovernorVA
VA Atty General: https://www.facebook.com/AGMarkHerring
Alexandria Ocasio-Cortez
Call Alexandria Ocasio-Cortez: 202-225-3965
Facebook: https://www.facebook.com/OcasioCortez
COMMENT OF THE WEEK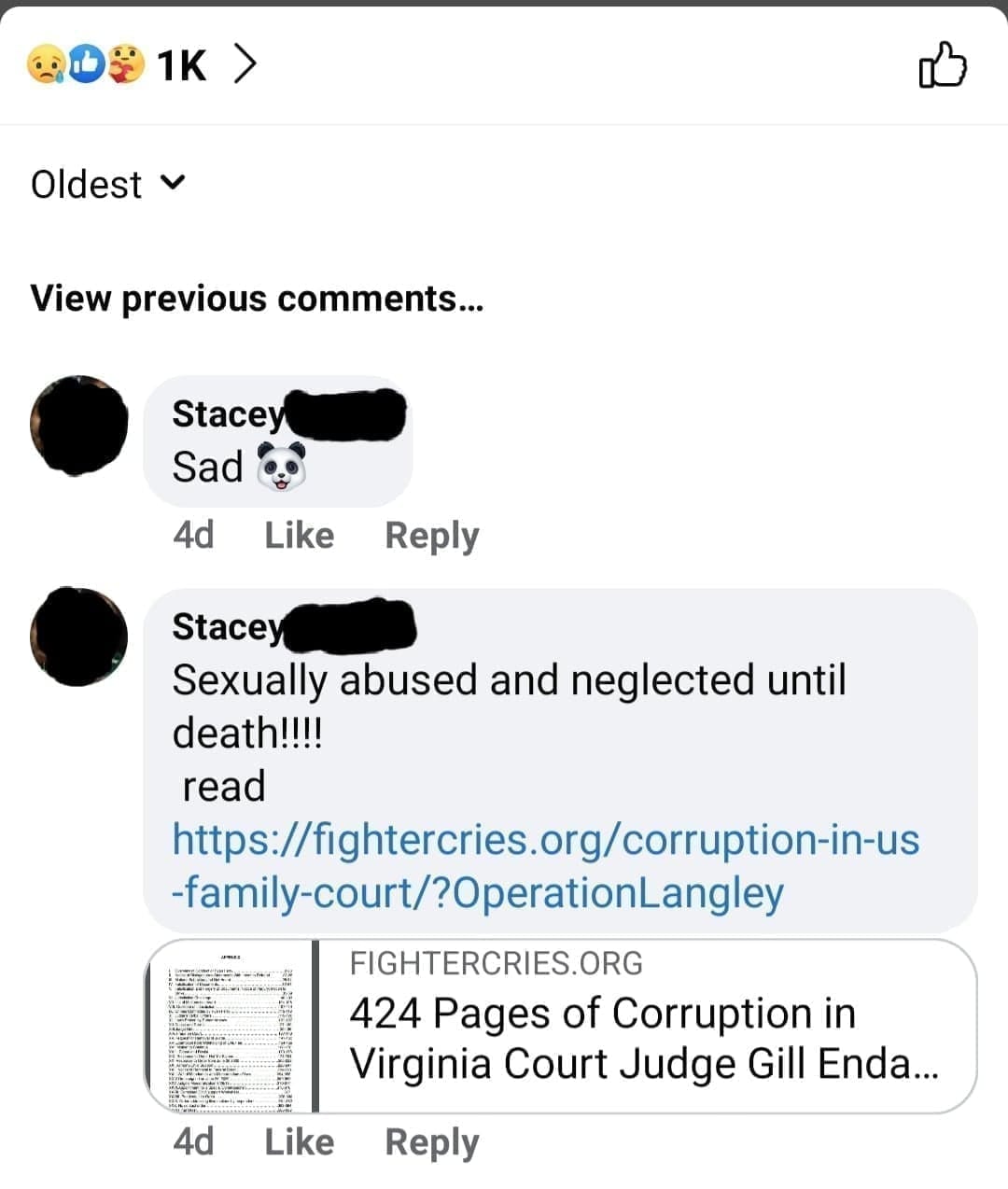 MORE INFO
Michigan Association for Justice
CALL:
517-321-3073
EMAIL OVERLOAD
Stephen V. Pontoni, Executive Director
spontoni@michiganjustice.org
Michelle D. Lefke, Deputy Director
mlefke@michiganjustice.org
William B. Flory, Director of Governmental Affairs
bflory@michiganjustice.org
Laura Hornshaw, Development Director
lhornshaw@michiganjustice.org
Nathan S. Pilon, Communications Director
npilon@michiganjustice.org
Kristi J. Warner, Office Manager
kwarner@michiganjustice.org
MORE INFO
Please review both cases in their entirety. Click image to view Story with link back to this page when done.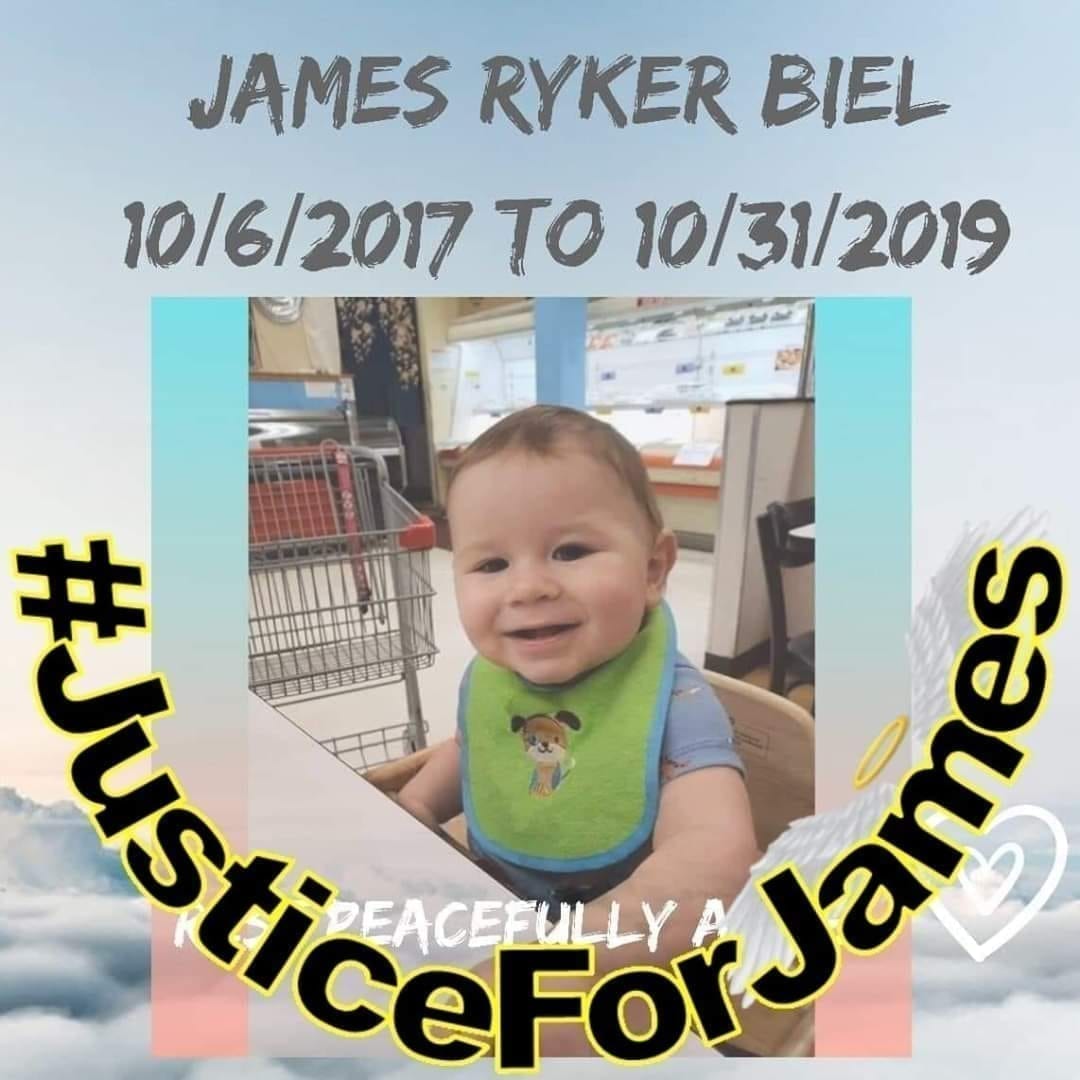 Image link to more evidence on her Story.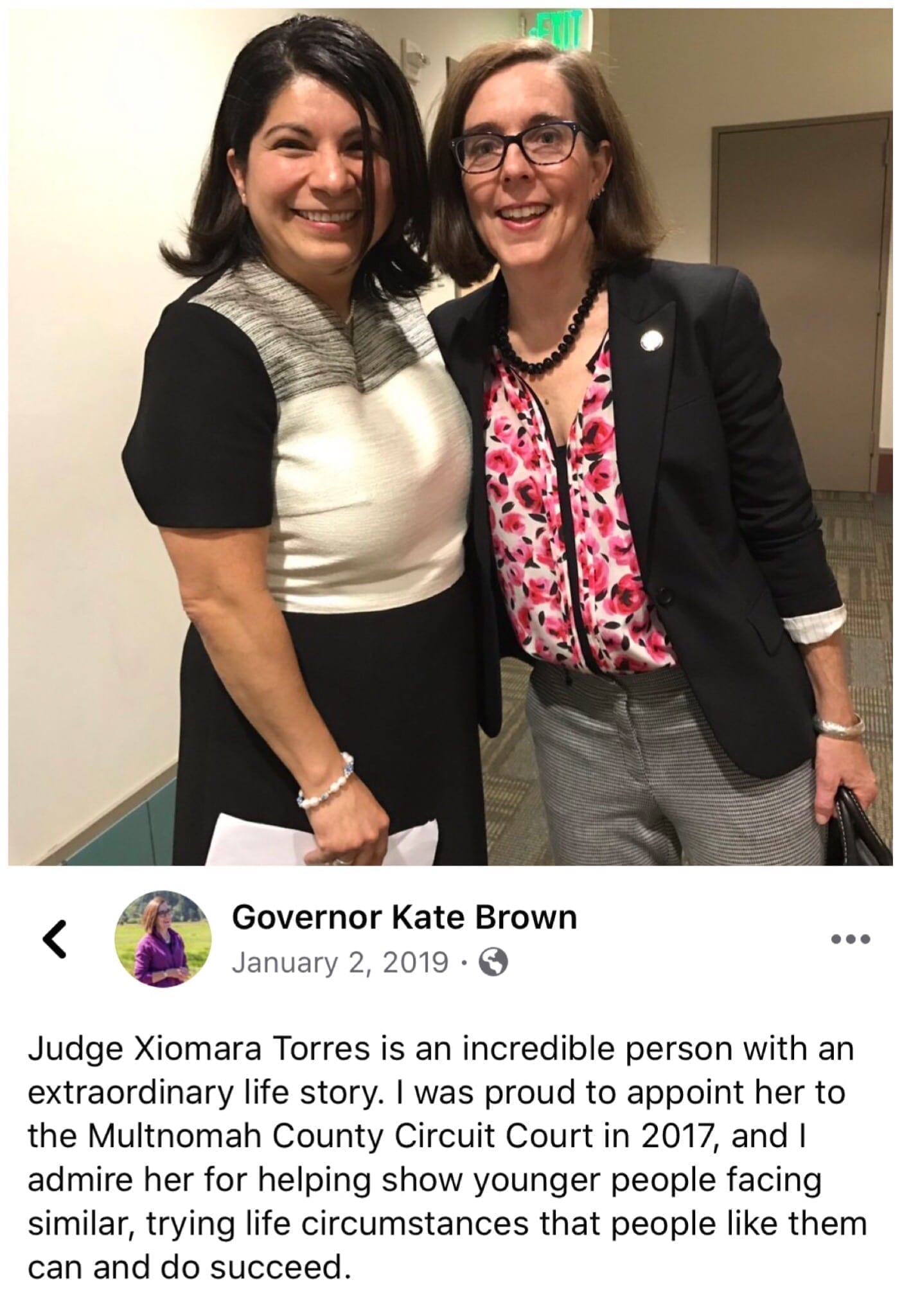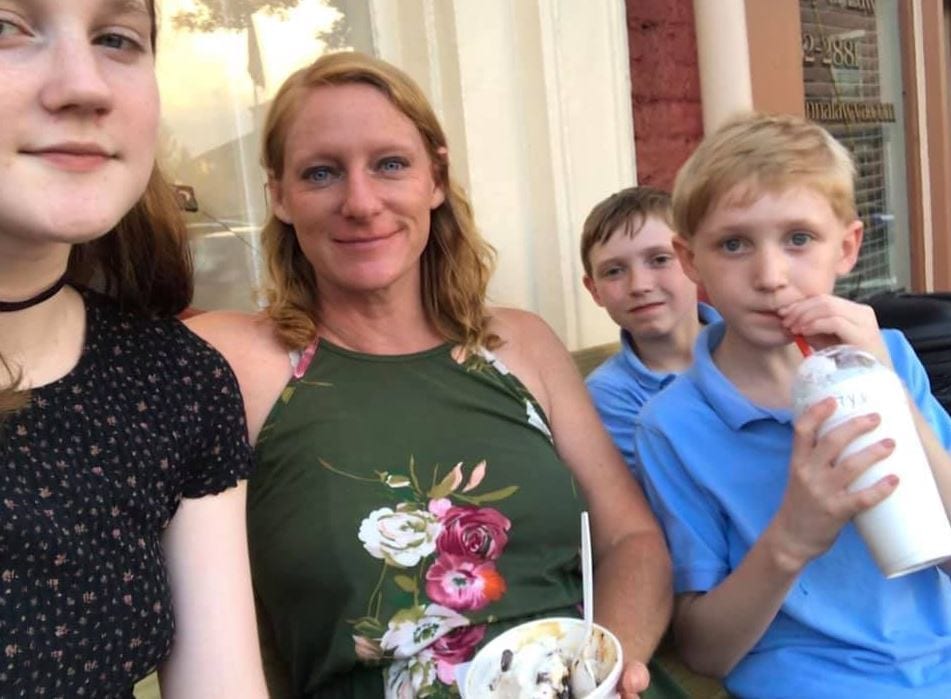 MEET LEONIDAS – SON OF FOUNDER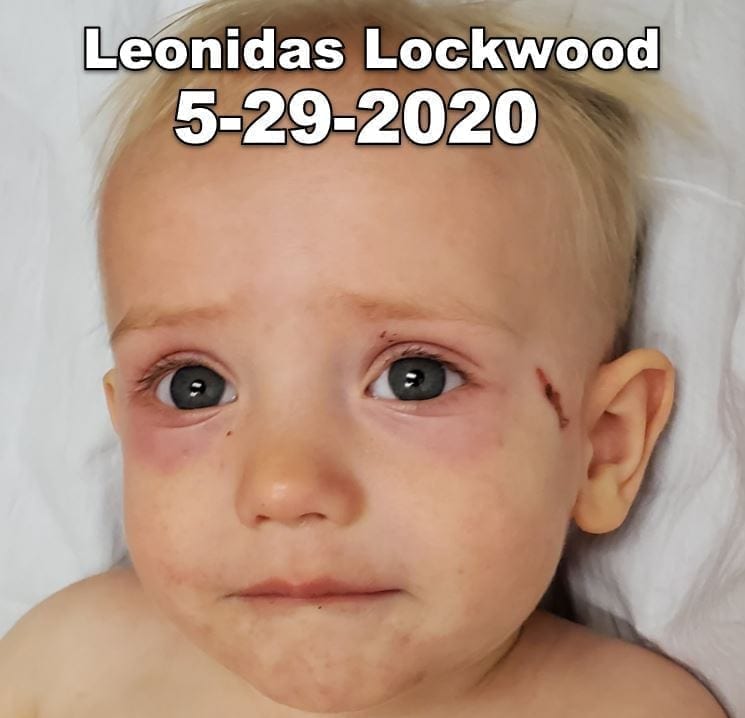 FAMILY COURT FAIL
MORE COMING SOON