Finding Light in the Shadows of Medical Misdiagnosis: A Story of Miracles and Redemption
Dear Lorina,
I'm sorry for the pain and suffering you and your family have endured from the medical misdiagnosis. Seeing your faith tested and shattered, then ultimately rebuilt stronger than before was truly inspiring.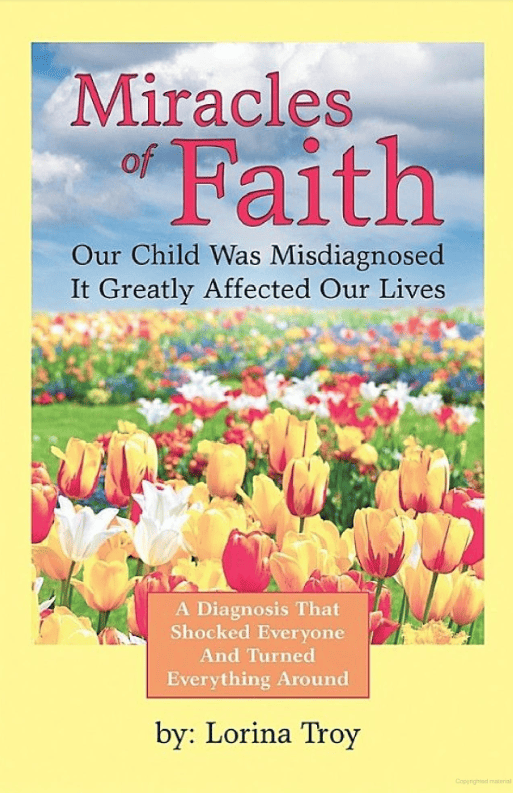 Your words of injustice and medical misdiagnosis have profoundly changed my view regarding medical diagnosis when someone stands to profit (CPS, Dr., Judges, Attorneys, Clinics etc).
I'm grateful for the transformative journey your book took me on. I'll carry its lessons and inspiration with me forever. You are unstoppable.
"Miracles of Faith" has sparked new strength within me—a renewed belief in the indomitable spirit of humanity and your story will undoubtedly inspire all the countless victims to never give up on the truth.
It reminded me of the power we all have to rise above circumstances and embrace the miracles that await us.
One thing I've realized is that even in the face of challenges, there can always be hope for a brighter tomorrow.
Your journey was nothing short of extraordinary. The challenges and obstacles you faced were daunting, but your unwavering faith and determination prevailed.
It is incredible to witness the transformative power of belief and the miracles that unfolded as a result.
I want to thank you for sharing your experiences so openly and honestly.
Your story has given me a renewed sense of hope that medical misdiagnosis will be taken seriously.
Your strength is truly inspiring, and I feel privileged to have been a part of your journey through the pages of your book.
With utmost admiration and gratitude, thank you for sharing your story so others may find their own hope, strength and faith to overcome their challenges as well.