Oregon Governor Ignores Child Abuse Hotline's Failure to Comply with ADA (American Disability Act) Guidelines
Governor Kate Brown doesn't follow ADA (American Disability Act) Compliance Guidelines (mandatory) for Oregon's Child Abuse Hotline Website, so if you have an assistive device, good luck!
That's not legal Kate, how many people have tried to call that could not? DO BETTER.
There's not even a Click To Call. 👎🤦‍♂️
Feel free to give her a call and let her know how you feel about that, as nice as possible using the ADA Friendly Click To Call Links on this page.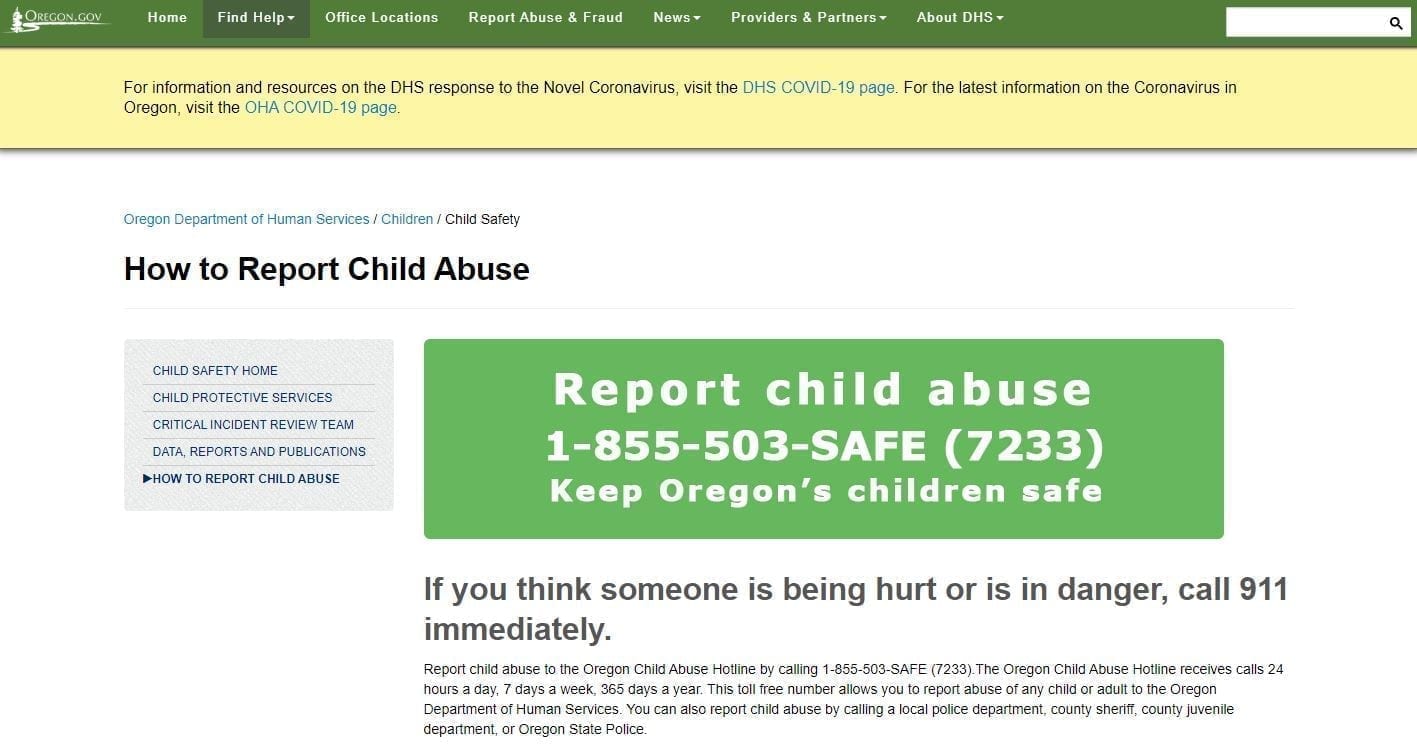 DO NOT PASS GO: FighterCries.org/Kate-Brown-Do-Not-Pass-GO
OREGON CHILD ABUSE HOTLINE IS NOT ADA COMPLIANT
It's so bad, they didn't even label the images properly like we did here OR on "Do Not Pass Go." Kate Brown, you are bush league. Look at the image title in the URL at the top, that says it's not labeled properly folks, and that's what an assistive device would read.
Kate Brown, please resign.