My niece committed suicide because CPS finally broke her
I received this short story via Facebook messenger.
SHORT STORY
Omfg Alex, my niece committed suicide because CPS finally broke her…. she was begging them to help her and parole and probation…. 3 beautiful children lost their mommy…. now have to grow up in the system…. o.g 9.g Omfg
Oh my god
Prineville, Oregon….. crook County
Corrupt bastards

SUICIDE PREVENTION CHAT
Fighter Cries is an Online Community Resource Center with a strong organic Victim Advocacy Department to be the voice of the defenseless. Together, our unified goal is to better the lives of families everywhere with a focus on reuniting children and parents through sustainable solutions.
That means we want to make a difference with real solutions, such as a Suicide Prevention Chat features.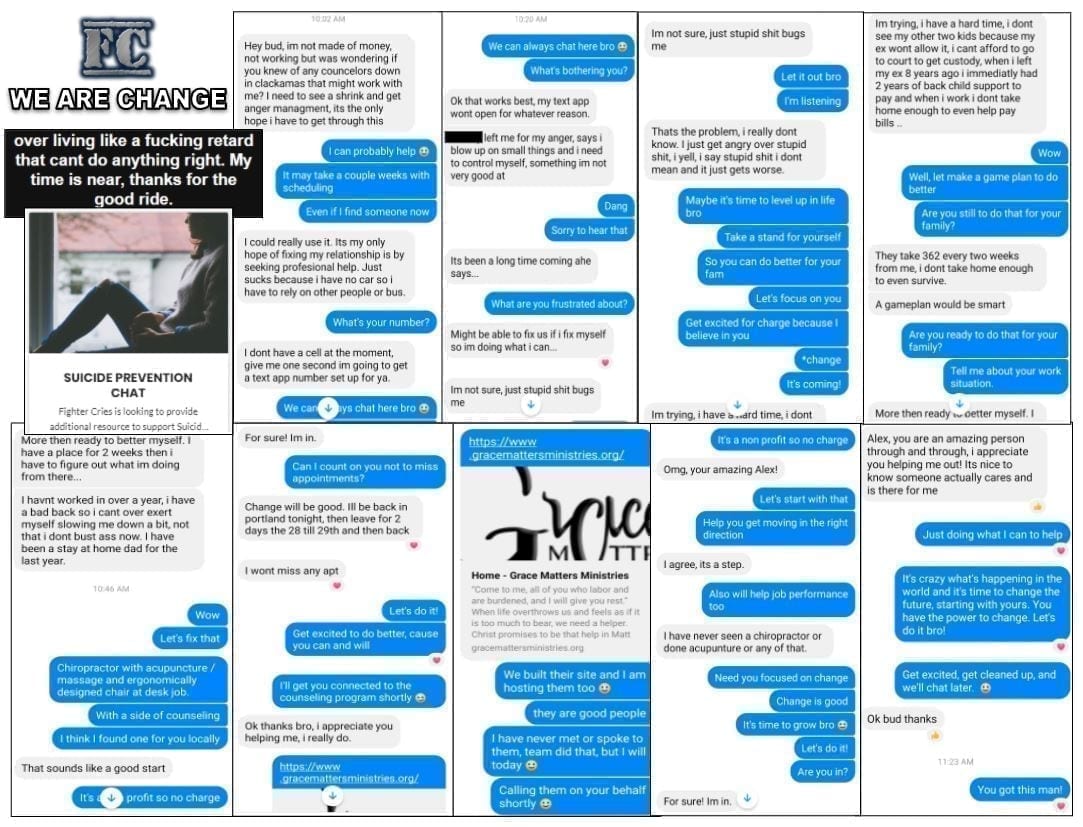 Fighter Cries is looking to provide additional resource to support Suicide Prevention for parents, mothers, fathers, or guardians.
Without knowing exactly what the demand for this service will be, we believe that we can achieve this goal for a reasonably low dollar amount.
We are interested in launching a 90 Day Pilot Program to add Suicide Prevention Chat Feature to FighterCries.org in order to provide additional resources for parents, mothers, fathers, or guardians in need.
Our goal is to provide transparent real world solutions, bootstrapped by professionals who know we can do better as a community in supporting Suicide Prevention. Below is a basic outline of how the funds will be used, who we need to partner with to support this mission and make it possible, and the basic process to provide the support.
The current solutions provided by CPS/DHS are not sufficient to meet the current demand. Thank you for your support in our attempt to fill in the gaps they are missing.  Together, we can make a difference and save lives.