DHS Worker Kelly O'Donnell Reunites Mother & Son on 4th of July
This mother gets to enjoy the 1st overnight visit with her son in months, on 4th of July no less, thanks to the exceptional work performed by Kelly O'Donnell, a North Clackamas Oregon CPS Permanency Worker.
From what I hear, Kelly O'Donnell and Kevin Eady are true professionals.
For that reason, we'd like to personally thank you both for all your hard work, and for staying true to your oath to protect children.
Hats off to both of you.
"She is amazing!!! Doing her job right. Kevin is good as well. Both have the children's best interests at heart."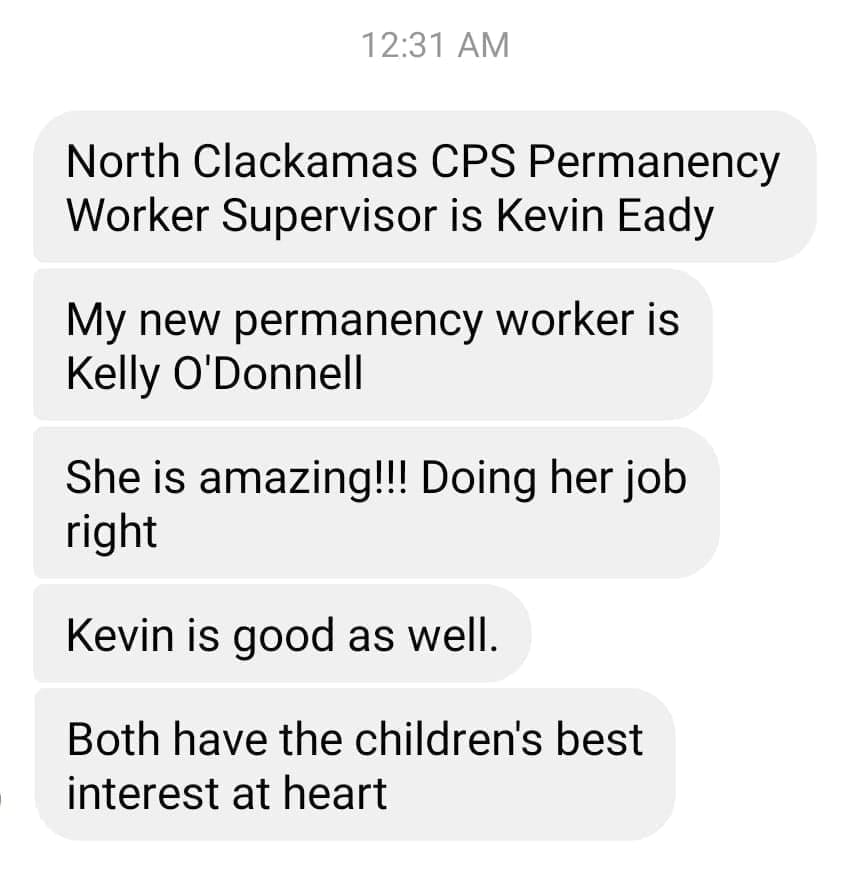 WOW!
Huge thanks to Kelly O'Donnell and North Clackamas CPS Permanency Worker Supervisor Kevin Eady.
You both ROCK for reuniting a mother and child. You two are the best DHS Caseworkers that we've heard of to date. Keep it up.