DHS Workers Take Children From School Without Parents Knowing
Here we have another caseworker in Gresham, Oregon (Multnomah County) and a child abuse hotline employee also in Portland, trafficking children to child sex offenders.

Bryan Tull and Amy Hatton kidnap children from schools without parents ever knowing who he is and you are never reunited. Bryan Tull and Amy Hatton (Oregon City DHS, Clackamas County) are partners in two completely different counties/cities with many reports linking their names together.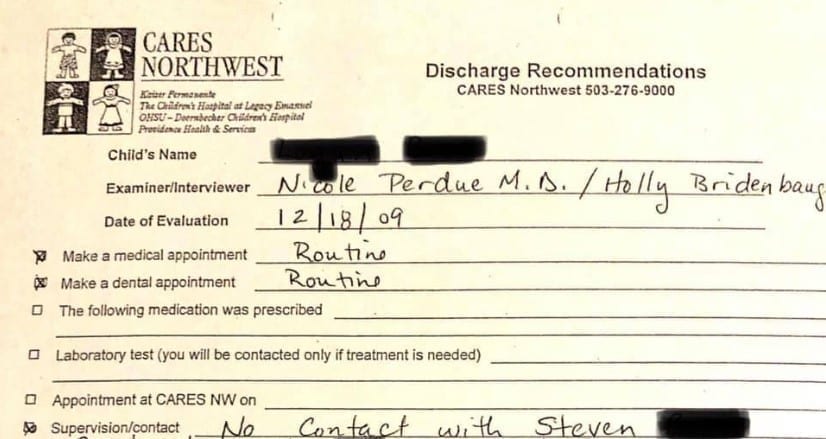 If a child has been sexually abused, and placed by Bryan Tull with their abuser, then that child is flagged in the system against any further mandatory reporting calls and isn't investigated if sexual abuse is questionable.

Bryan Tull and Amy Hatton visit these homes prior to removing children for pre-placement many times without notifying the custodial parent at all.
Thus, kidnapping children from schools is their only way to achieve this.
STORY CONTINUED
Bryan Tull and Amy Hatton kidnap children from schools without ever investigating, without a court order and never notifying the custodial parent or meeting them like, Amy. So we knocked on his door.
Did you know that DHS caseworkers have the ability to delete documents in their system?

Here's a clear example of two many mandatory reporters, Bryan Tull and Amy Hatton, calling on where children are placed with a child sex abuser (original documents posted from 2009 cases and newly found reports in 2018) and the sex offender and other adults can just simply say,
I didn't know I was a child sex offender or was living with one. And by the way, could you remove that off my record. And the record in the system is deleted.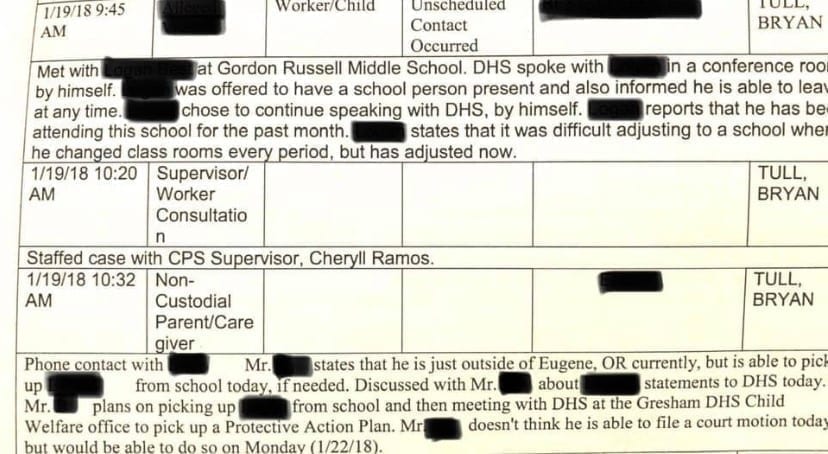 Do your children play or stay at the house where they live and babysit? Do you live in Gresham or Clackamas, Oregon?

Apparently it's alright for Bryan Tull and Amy Hatton to place children in homes of child sex offenders where there is a newly constructed house, where there are food and bedrooms and to those who work from home.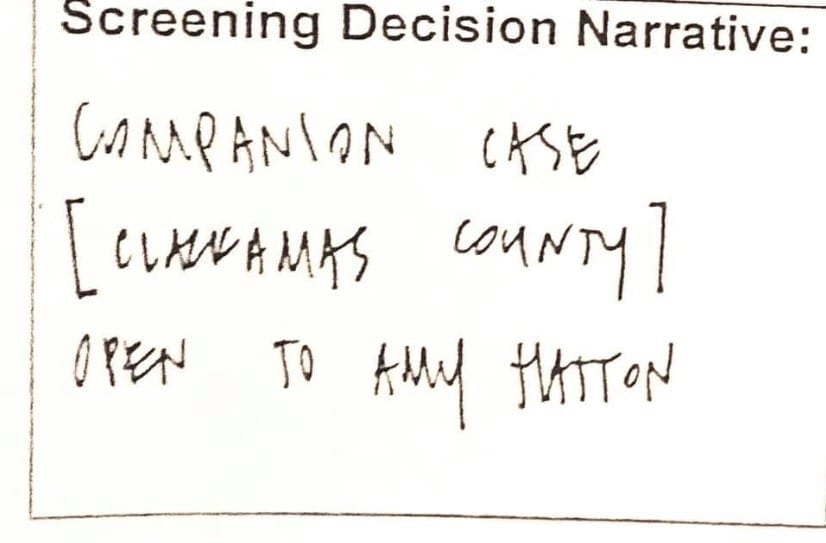 In fact, Bryan Tull and Amy Hatton are praised and glorified by caseworkers like Bryan Tull and Amy Hatton who support pedophilia and traffick our children. How many children have they done this to?
Breanna Fullerton – OR
Call Gov. Kate Brown: 503-378-4582
Call Clackamas Courthouse: 503-655-8447
Gov. Oregon: https://www.facebook.com/OregonGovernor
Clack Co. Sheriff: https://www.facebook.com/ClackCoSheriff